Current Artist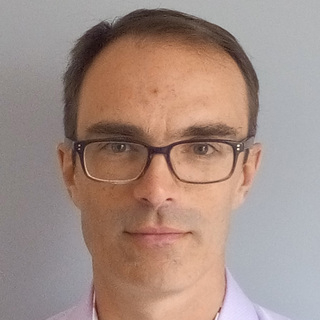 Ben Evans
,
Nationality: British/Canadian
Education
Ph.D. in Philosophy, New School for Social Research, 2016
M.F.A. in Mixed Media, University of Calgary, 2004
M. Phil. in Humanities, Memorial University of Newfoundland, 2002
M.A. in Philosophy, Queens University (Kingston), 1999
B.A. 1st Cl. Hon. in Philosophy, Minor in English with concentration in Creative Writing, University of Calgary, 1998
---
For my residency, I would like to develop my ambitious mixed-media project that combines fiction and scrimshawed sculptures. Scrimshaw is an antique artform originally practiced by whalers during long periods of idle time at sea. In the 19th century, rugged seafaring men with little interest in fine art would while away hours scratching images of their lovers, their boats, the whale hunt, or religious icons onto whale ivory. These unskilled but often compelling handcrafted items served as objects to preserve memory, totems of symbolic values, or aids to storytelling.
My project involves a realistic but fictional narrative of a man traveling the world primarily by sea who starts creating his own scrimshaw, and his etchings reflect on the hidden histories of the world he encounters. As he moves west around the world he sends his creations back to the story's narrator for safe-keeping, who collects them and reflects on their significance. When the traveler finally vanishes, the narrator decides to present the collection, along with the letters he received, at a local art gallery. My goal is to actually present this exhibition of scrimshaw objects and letters in a real gallery space and present the entire narrative to the public as if it were entirely factual. The idea is to create and explore a space between fiction and reality that opens the viewer's eyes to the contribution of their own imagination and beliefs.
During my time at the Brig residency, my goal will be to craft a collection of these scrimshaw artifacts, apparently created by my travelling character, based on the encounters he has during his fictional journey. The drawings he makes on the scrimshaw are quite crudely executed (like those of the sailors before him), and initially might seem more whimsical than serious. However, as the associated letters reveal, they are in fact frequently concerned with issues of colonialism and post-colonialism, the spread and influence of European modes of thought throughout the world, the constant presence of history within the landscape, and more generally questions of memory, hope and loss. While in Brig, I will particularly concentrate on those concerning my fictional traveler's time in Europe. In the narrative he visits Geneva, and then begins exploring the Swiss countryside around the lake. He is particularly interested in the work of the German author W.G. Sebald, who mentions this area in all of his novels, and is keen to try to discover what it was about this landscape that so transfixed him. Sebald's wandering mimics on a smaller scale that of my traveller, and he too is continually caught up in the tangential histories that lurk behind the surface of our contemporary world. Spending some time in the quiet, distraction-free studio of Brig will be an ideal opportunity to develop this portion of the project particularly.
Though resembling whale bone or tooth, the scrimshaw is in fact made from an air-drying clay, plaster and resin, and then inked with printing ink. By the end of my stay I will have completed a sufficient number of pieces to be able to mount an original exhibition at the Kunstverein Oberwallis gallery space that will include both the objects and the short letters that accompany them. Note that the examples provided in my portfolio are not in fact from this particular narrative, but rather some initial experiments in technique and style based on unrelated narratives. The final works will be more elaborate and combine multiple illustrative elements at once. I would be very grateful to the organization for this unique opportunity to develop a new body of work, and more information, including a letter of reference, is available on request.
---
---
Link:
www.dreamrealizationlab.com